I bake a range of cupcakes suitable for customers with special dietary requirements, so ensuring that those on a gluten-free or dairy-free diet don't miss out on my delicious cakes. I can also bake cupcakes that are both gluten and dairy free, but require a weeks notice for these.
New ! I have now introduced a small range of gluten free cupcakes for those customers following a Vegan diet or lifestyle - see below for more details. Please note these are only available by order and will not be available on our stall at events and markets. A weeks notice for these cakes is required.
The recipies usually reflect my standard recipe range and examples are shown here.
Currently the only recipe I cannot provide as Gluten Free is my Malted Chocolate cupcake.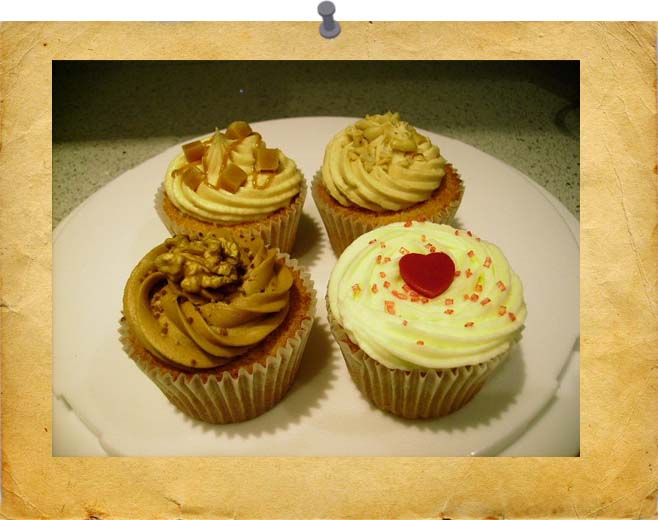 Gluten Free Vegan Cupcakes
Two absolutely delicious chocolate cucpakes made using only ingredients acceptable for a Vegan diet.
One is a plain chocolate cake, decorated with chocolate frosting and topped with gluten free, dairy free and vegan chocolate buttons. The other is a chocolate and walnut cake, decorated with a chocolate frosting and topped with walnut pieces.
Only available to order at present. Not available on our stall at events and markets.